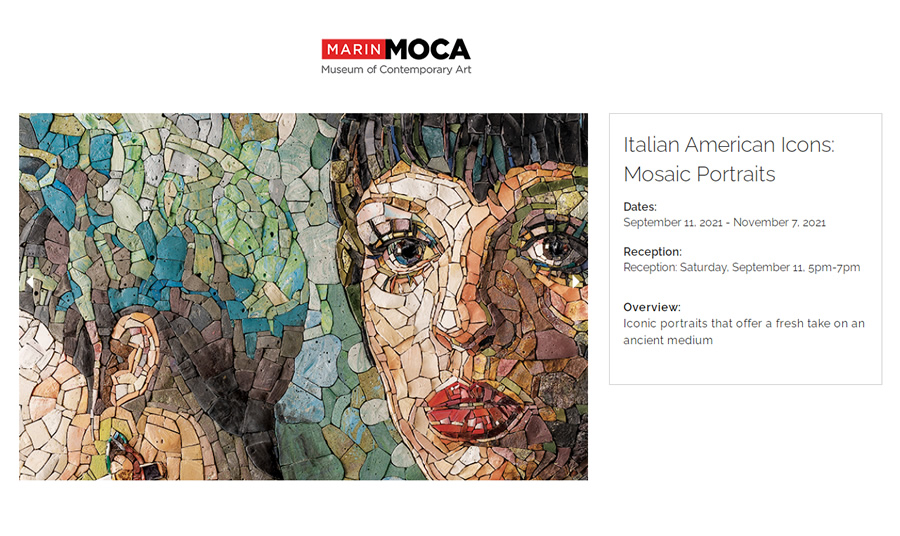 ITalian American at MarinMOCA
From 11 September to 7 November 2021 at MarinMOCA, in collaboration with the Naonis Association and the Italian Film Festival, presents Italian American Icons. Curated by Guglielmo Zanette, Italian American Icons is a remarkable collection of mosaic portraits that highlight the skill and artistic skill of emerging artists. 22 mosaic portraits of Italian-American cultural icons of our time will be exhibited. The choice of subjects ranges from the well-known Italian-American actor Sylvester Stallone to the singer-songwriter Alicia Keys, whose mother is of Italian-Irish descent.
Read the full article on: www.marinmoca.org/exhibitions/event/139/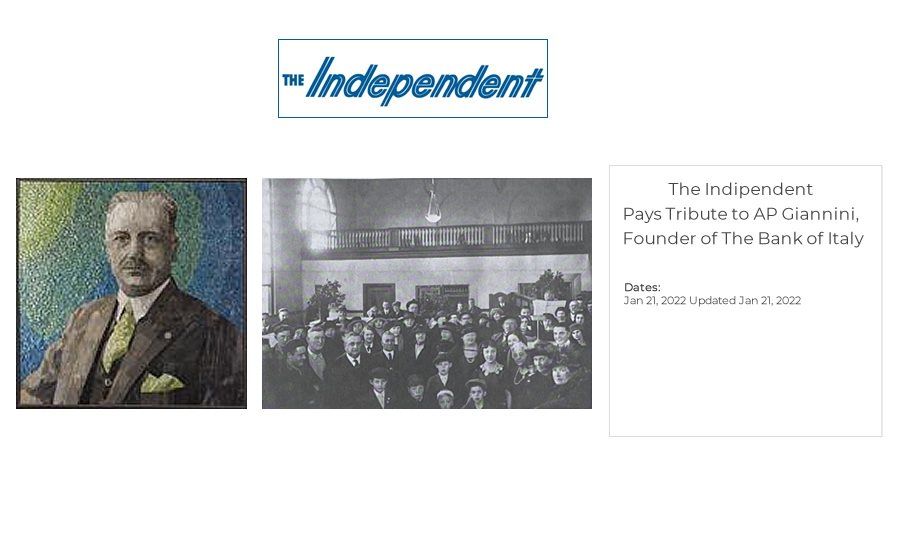 The Independent Pays Tribute to AP Giannini, Founder of The Bank of Italy
To commemorate 100 years of serving the community, The Independent building in downtown Livermore will be lit up from dusk to midnight this Saturday, Jan. 22.
Inside, visible through the front door on First Street, will be a mosaic portrait of the founder of the Bank of Italy, Amadeo Pietro (A. P.) Giannini — a nearly forgotten Californian icon. The artwork was purchased from the "50 Faces Collection," created by young artists for Naonis, an Italian nonprofit cultural association. A portion of the collection can still be seen in the Founders' Room of the Bankhead Theater, depicting prominent Americans in mosaic portraits. The Independent will also be displaying history stories in windows facing Livermore Avenue and First Street.
Read the full article on: www.independentnews.com./culture